1X40 Right Angle Female Header Berg Strip
₹7.00
Connector: Pin Header
Connector type: Pin Strips female
Number of pins: 40
Pin Length: 12mm.
Pitch: 2.54mm.
Description
1X40 Female Header Berg Strip
1X40 Female Header Berg Strip is a Type of  straight connector .It is a 2.54mm 1×40 Right Angle Female Header Strip. These connectors are bent at a 90° angle, which is suitable for many applications where the connectors are many times like prototyping. Also, custom PCBs or general custom headers use these types of connectors.
Click here to know more about Headers
Dimensions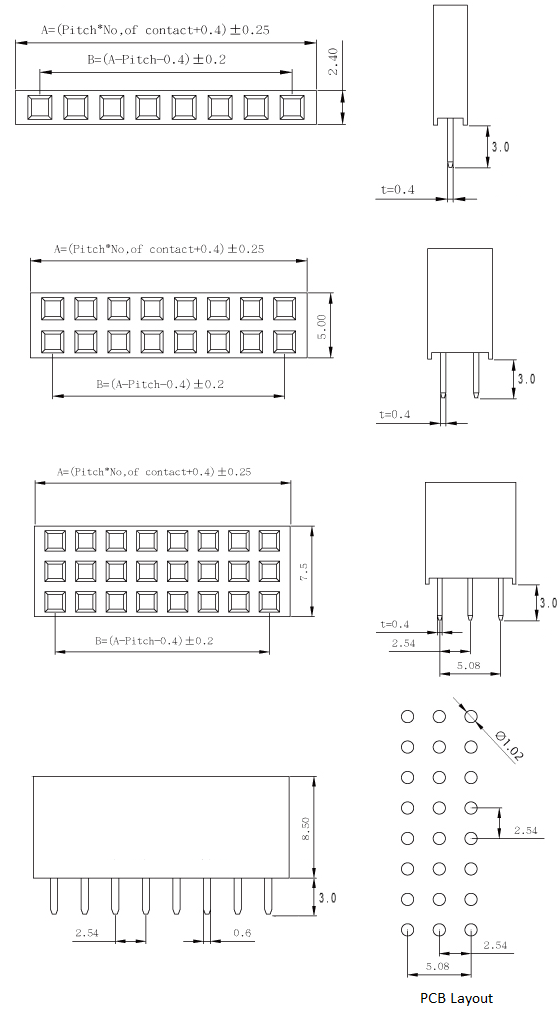 Dimensions for 0.1 ″ female headers in millimeters.